Post by chriz on Dec 10, 2013 14:08:49 GMT -5
Lego Marvel Superheroes
A review by Chriz aka the mole.
If you are reading this and have seen my video review of Lego Batman 2 or some XGRs then you know I love the lego games. So it will be no surprise to read that I loved this game. The reason I love these games is no other game on the market feels as official and devoted to the source material and yet manages to be a brilliant parody. That is the reason these games are so fun.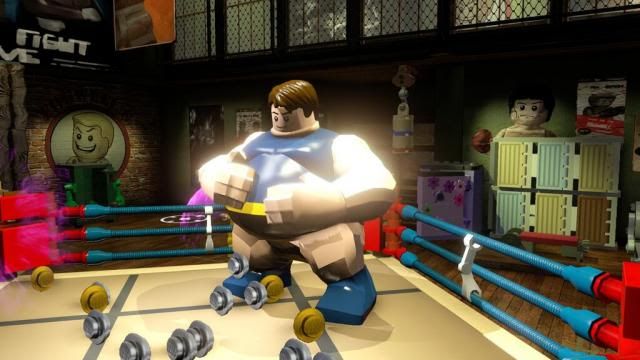 Each game they add new features. The big one this time (no pun intended) is BigFigs! A big fig as it sounds is a big figure. These are for the characters that tower above the rest like Hulk or Rhino. The big figs are a great addition as the use their size and power to destroy the environment or their foes around them.
Now some big figs too transform from normal figure to big fig in a great animation. The figures that do this are Bruce Banner to Hulk , Green Goblin to Ultimate Goblin, As seen in the picture I took even red hulk is there (though I'd argue he shouldn't be, not a fan) and listening to the fans they made venom transform in to ultimate venom. So there is a big collection (I didn't even mention stan lee hulk)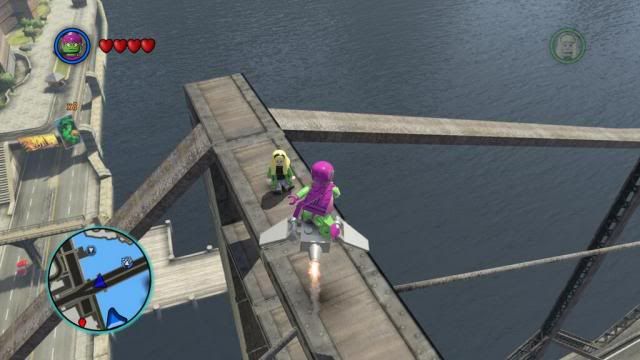 Now if you have never played a game in the series let me explain how it works. You use a selection of characters each with different abilities to solve puzzles and work through the simple platforming levels to fight a unique boss fight and advance. It's simple for kids and adults. There's enough given to you that casual or collectors will be happy as there is a lot of extras.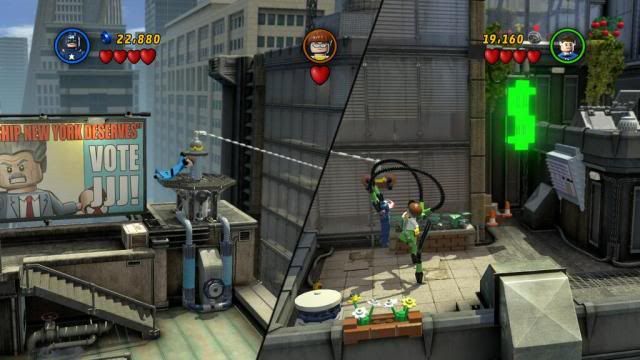 Collectibles are used for different things too like collecting minikits gives you a comic to look at, though I wish the comics were more than just 1 page story boards. Gold bricks return as well but this time they do something really clever. They build doors to bonus missions hosted by deadpool
While I am not a fan of deadpool usually, lego deadpool is hilarious. His missions are there to unlock extra characters they had no purpose for like howard the duck (yes he's in) and grant you extra costumes too like Wolverine with cowl. These are fun , quick and worth the time it takes to unlock them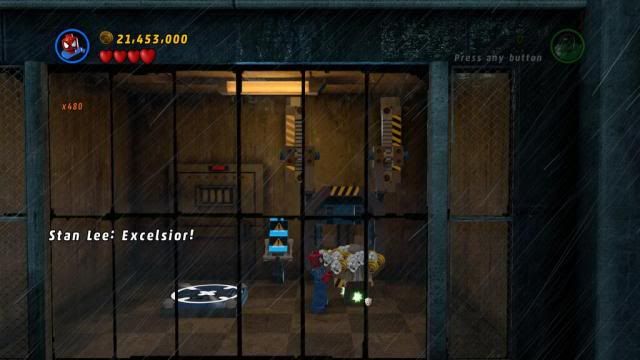 There is also a hidden stan lee on level (Yes every level has a stan lee cameo!) and you will want to find them all to unlock him. There is also cars , bikes, planes and more to unlock and this time no vehicle level (I hated them in previous games) They are instead used for free roaming about the city.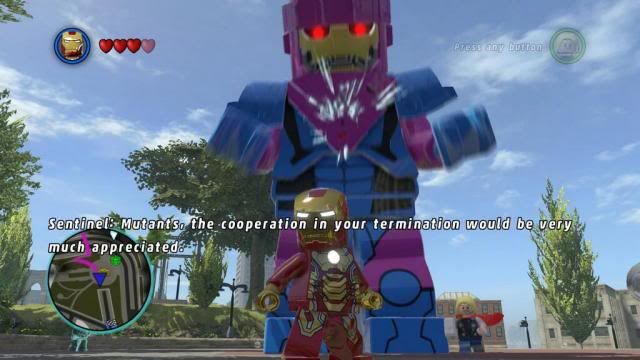 As seen above while free roaming there's a lot to do from fighting sentinels, collecting gold bricks , characters , cars , costumes and side missions. These are all fun and doing them all is worth it. I mean come on who doesn't want to unlock she-hulk or emma frost or Prof X and more?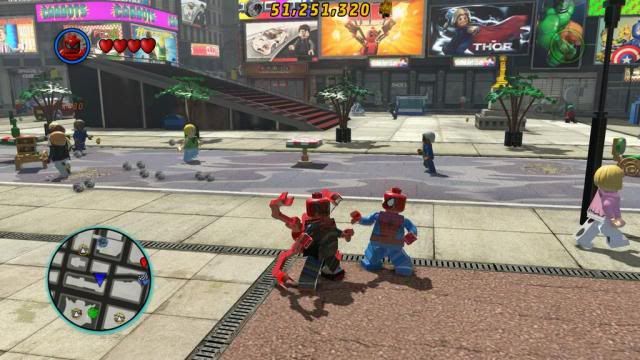 Ok I'll give you no one should want superior spider-man but why not? An extra character doesn't hurt. Or you can just make your own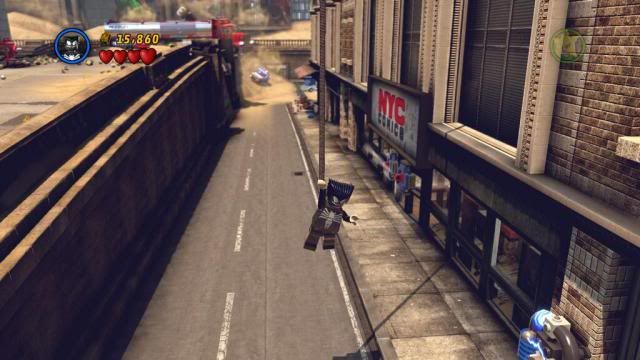 That's mine called Mole, venom with wolverine hair, cause why not
The story is fun and surprising too. I won't spoil it but I will say the story is great. It also surprised me how much I loved Mr Fantastic in this game. I mean the dude becomes a wrecking ball and squashes Dr Octopus on the building. How is that not awesome and hilarious !
So my final thought would be buy this game. If you are not 100% sure download the demo as this game is one of my two choices for this holiday season (the second is Super Mario 3d word. Review coming soon) and with ps4 you can take pictures for twiter (where my images came from) you can stream and more BUT if you do not have a current system then its on Ps3 + 360 too. So please try this game. I give it a solid
9 out of 10