Post by chriz on Jul 3, 2014 17:20:18 GMT -5
There are games based on tv shows and movies and let's face it the majority of them are rushed and incomplete messes, aliens colonial marines, Ghostbusters sanctum of slime and the recent power ranger games all fill that category.
However what If I told you there was hope. What if I told you there was a game based on Saturday morning cartoons of the 80s and 90s. Well it's true. An independent studio called Mighty Rabbit dared to do the impossible. A great based on our childhoods. That game is "Saturday Morning RPG"
The game is basically a love note to all things 80's (and some 90's) You play as Marty, an average joe who gains amazing powers thanks to the wizard appearing to him in his dreams. Armed with a notebook you must take down the evil commander hood, who is basically every old cartoon villain.
Along the way you pick up items including pencils, sharebears (carebears), godbots (transformers) a warship and much including a decoder ring that when I used it did no damage instead added a parody advert bar to the bottom of the screen WHY IS THAT A THING? But there is so many items and many are references that I cannot list them all. So let me just say the carebear stare is so useful.
Now battles are straight forward. At the start a scratch card appears with sticks you put on it. Pressing left and right arrow keys scratches it off to gain the stats of the stickers examples are +health +strength –enemy speed and much more. It's a simple system but that is not a bad thing as it is so fluid and user friendly. It also makes you want to find more stickers!
Combat is turn based. You use batteries to power up dragon ball style. There are three types of batteries too. Tap – You tap Z and left on the mouse together to gather power , Quick – uses a small quick charge up in a non minigame way. Gauge – You try to hit it on max more times which is similar to escape the cage in wwe games. Personally I loved the tap method and the animation is great. This helps multiply your magic attacks for a turn. Example x6.0 makes your carebear stare 6 times more deadly!
s178.photobucket.com/user/Ultimate_SSJmole/media/dbzpowerup_zps2fb7720e.jpg.html?sort=3&o=17
Then to attack you can punch (basic attack) or use items/magic. Example you can pull out an optimus prime toy and use it to transform into a truck and run them over! How is that not cool. Look at it!
There are also multiple different styles too. Example the laser disc is thrown captain America style with a mini game of pressing Z at the right time. While the Garfunkel is a game of simon. (fyi LOVED that reference) or the joystick is multiple style mini-games. What you enjoy maybe different to what I enjoy. My attack bar was : Pencil , Starscream , optimus prime , carebear , cookie (eat it to gain health) so with turn based combat that is also very unique based on your load out, you cannot go wrong.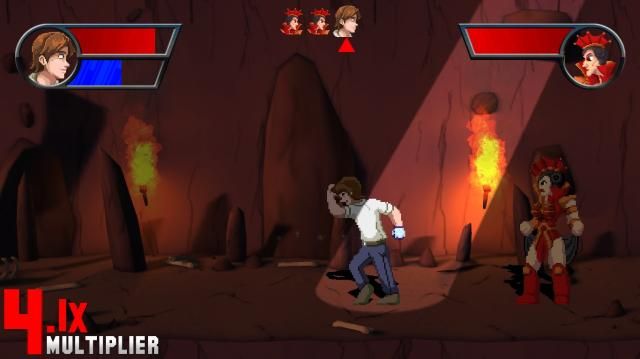 Blocking is easy but tricky too as you need to hit Z at the right times, which varies based on the attack that is done to you (or if you use karate kid headband item) so there is a bit of depth to this game's fighting engine that makes it fun to fight and not a chore like some games. At the end of each fight you also ranked to earn xp to level up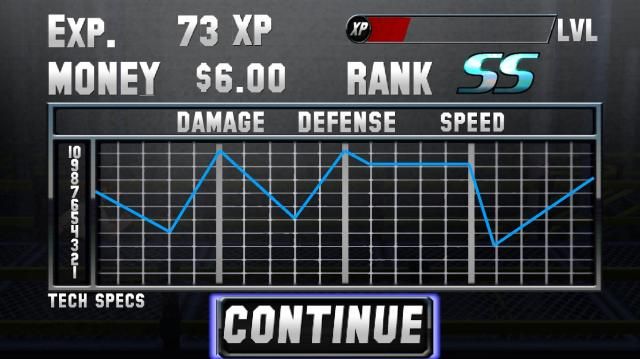 When you do level up you gain health and are given a choice of what you would like upgraded. That helps even more to make it tailored to your individual style. I personally increased magic + strength more than defensive styles.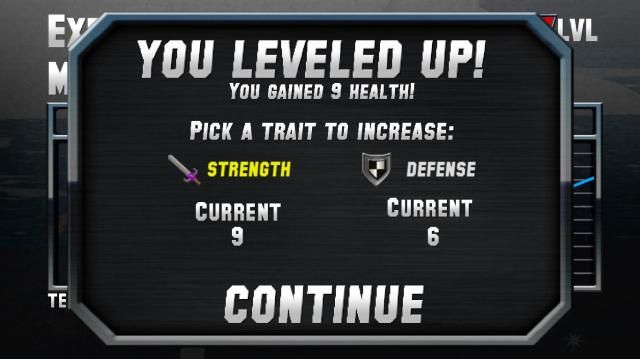 Exploring the world is done almost pokemon style. Now remember I said your name was Marty? Well if you click yourself you can fast travel …… ON A HOVERBOARD! How is that not awesome?
When your exploring you have a choice. You can go straight to the story mission or you can do sidemissions , or look for stickers , or fight , or look for items. There is enough here to please most people I feel. Personally I tried to do it all as the sidequests were fun. The ranged from delivering notes in school to helping a kid with her pet Mogwai (I got him wet and gave it her back. It was a monster later and she blamed the bully!) You can even work for this game's version of boba fett!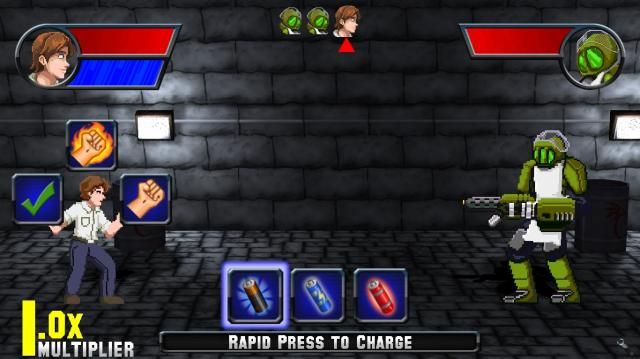 So that is how the gameplay functions. The main point of the game though is parody mixed with nostalgia. As while they do not have the licences (it works better without) they kept the heart of what made Saturday morning cartoons great, while making jokes clearly for older fans to whom this is nostalgia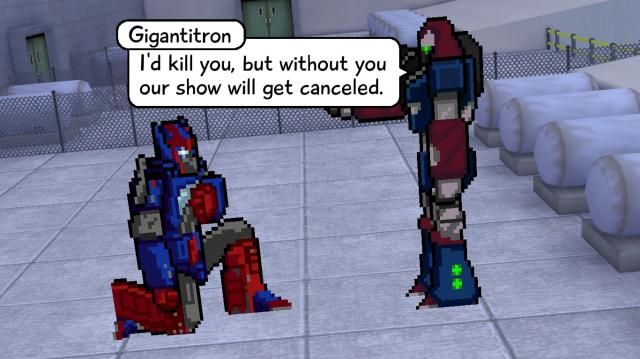 They also added extra modes besides the episodes (at this point there is 4 episodes) like Arena mode where you get to do a bonus fight too or Endless which is like a hard-core mode where you need to manage your stuff right to last longer. And under setting when you go to set the resolution there is a bonus option which I could not stop laughing at and clicking
My final verdict is this game is very well done. There is a real love of Saturday morning cartoons and in my opinion a love of rpgs behind the team who made it. I cannot wait for more episodes or a sequel. In my opinion, if you loved the old 80's and 90's cartoons. You must buy this game. I mean it's like £2 on steam. £2 for a game with more heart and more love behind it than most £40 games. Pick it up on IOS , Steam and more (I have pc version from steam)
I give this a solid 10 out of 10. Price + fun + love behind it. It really is the best £2 you will spend this year. I'm hoping this come to ps4 or ps3 in the future. Hopefully you liked this text review as I do not do many. If you have played this or are going to please leave your thoughts below
- Chriz Aka The mole