Post by James Phoenix on May 15, 2020 21:09:26 GMT -5
THE IMAGINEER PROJECT

Setting
– Walt Disney World, 2020 (Pretending Coronavirus Never Happened)
Story
– Thousands of years ago, there existed an ancient group known as the Order of the Truest Heart. With a unique ability to commune with the spirits of our world, they tasked themselves with protecting the world from the darker spirits who would seek to do it harm. Over the years however, these dark spirits grew in power. The Order managed to keep them in check, until their order began to dwindle in number. The last known member of this secret order was Walter Elias Disney. Knowing he could not keep the spirits at bay by himself, he created a vault to permanently contain the dark spirits and began a program to recruit new members to the Order in the hopes of rebuilding it.
Knowing that by his time most adults would not believe in the existence of such spirits, Disney chose instead to recruit children who he hoped would grow into their needed role, calling them Mouseketeers after his company's famous mascot. However, he also knew that should the dark spirits ever escape, these chosen few would need technology to harness the power of the light spirits in their fight against darkness. This technology was not ready for earlier groups of chosen Mouseketeers, and unfortunately Disney passed away just after relocating the vault to a new home in Florida, but tasked a few trusted followers to continue this secret work.
These trusted followers continued Walt's plan for a time, beginning recruitment for an additional team of Mouseketeers in the late 1990's, believing they had a working prototype of the needed technology. However, this prototype failed for reasons unknown and so this chosen team was never called to unite. When those Walt left behind disappeared suddenly, the project fell abandoned entirely and remained so for decades.
20 years later, one of those chosen but uncalled Mouseketeers, Noah Johnson, worked his way through college to earn a degree in communications and design and eventually landed a job as a Disney Imagineer. Curious about why his Mouseketeer ambitions were to suddenly cancelled, Noah investigated and discovered what remained of Disney's final work to preserve The Order. Not a moment too soon it turns out, as the dark spirits have been gaining power as villains are lauded in more recent productions. Cracks in the vault began forming and with no time for fresh recruitment, Noah must summon his team that never was to protect the world from the spirits, which have taken the form of Disney Villains.
The only question is… will you answer the call?
------------------------------------------------------------------------------------------------------------
Welcome to the new RPG from James Phoenix and Marcus Shadow! In this game you'll take the role of a grown up Disney fan who once applied to be a Mousketeer, as you use the powers and abilities of Disney heroes to fight off Disney Villains! Below are some useful information and images, as well as a bio template. If you would like to apply, please fill out the template
Helpful Map of Disney World
-
disneytrippers.com/wp-content/uploads/2019/11/Disney-World-Map-Of-The-Resort.png
The Imaginarium
– A hidden base beneath the abandoned Discovery Island which serves as the team's headquarters.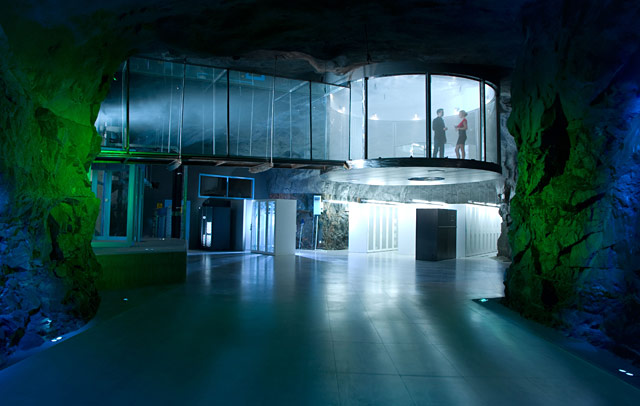 Submarine
– A repurposed submarine from the closed 20,000 Leagues Under the Sea: Submarine Voyage attraction in Tomorrowland. This unique vessel can travel hidden waterways beneath Walt Disney World allowing the team to access The Imaginarium unseen as well as quickly travel to any point on the property.
Imagibands
– Unique devices with a technological relation to Disney's well known Magic Bands, these special watches bond with their wearer and enable a connection with the light spirits, who take the form of Disney heroes and endow the user with some of their powers and abilities. They require a recharge period between uses.
Bio Template
Name:
Age:
(We ask that you set your character's age between 22 and 28.)
Occupation:
Appearance:
(Images Allowed)
Spirit 1:
(This will be your Primary Spirit and, thus, the weakest of the three. This form will be just your character wearing the Spirit's Clothes. Please detail the power and abilities this Spirit affords you.)
Spirit 2:
(This will be your Secondary Spirit, slightly more powerful than Spirit 1, but the personality of this spirit tugs at the corners of your mind, making this Spirit slightly riskier to use than Spirit 1. Like Spirit 1, the form for Spirit 2 will be you wearing the clothes of Spirit 2 with, perhaps, some slight physical attributes, but nothing too egregious. Please detail the power and abilities this Spirit affords you.)
Spirit 3:
(This is your most powerful Spirit. The personality of this Spirit has the potential to overwhelm the personality of the user. This Spirit will be locked to your character until it is unlocked via plot. Also, your character will take on the physical attributes of this Spirit when invoked so keep that in mind when selecting Spirit 3. Please detail the power and abilities this Spirit affords you.)
Personality:
(Your character's personality is more important than your character's history as their personality dictates the spirits that bond with them. Your character's personality should reflect the three spirits that bond to them.)
History:
(The History doesn't need to be long. All of our characters attended the same auditions for the program and were selected, but were never told because the program was disbanded before we were all notified. Just tell us what you're character has been up to since the Disney Imagineers Program disbanded.)